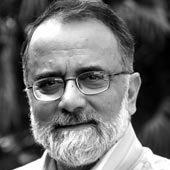 Journalist and author
Ahmed Rashid is the bestselling author of Taliban: Militant Islam, Oil and Fundamentalism in Central Asia (Yale University Press). He is a regular columnist for the Financial Times, the Washington Post, the BBC Online, and appears frequently on NPR's Fresh Air.
His 2009 book Descent into Chaos: The U.S. and the Disaster in Pakistan, Afghanistan, and Central Asia (Viking Penguin) is now one of the standard reference books on the region's recent history, and he is still the world's leading authority on the Taliban. His book, Pakistan on the Brink: The Future of America, Pakistan, and Afghanistan was published by Viking Penguin in 2012.