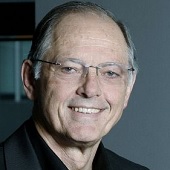 Chief European Economist, The Globalist
In addition to serving as The Globalist Research Center's Chief European Economist, Alfred Steinherr is Professor of Economics at the Free University of Bolzano in Italy and Research Professor at theDeutsche Institut für Wirtschaftsforschung (DIW) in Berlin, Germany. He also serves on several academic and business boards.
From 1995 to 2005, he was Chief Economist and Director General of the European Investment Bank in Luxembourg.
Dr. Steinherr is the author of the widely acclaimed "Derivatives: The Wild Beast of Finance" (1998), a pathbreaking book that foreshadowed much of the current global debate about the problems with the derivatives market.
He has also been a Professor of Economics at Université Catholique de Louvain and Senior Economist at the IMF and Economic Counsellor for the Directorate-General for Economic and Financial Affairs of the European Commission.
Dr. Steinherr has a Master of Science degree in Mathematics from George Washington University, Washington, D.C., and a Ph.D. in Economics from Cornell University, Ithaca, New York.
He is fluent in English, French, German, Italian, Spanish and basic Chinese.