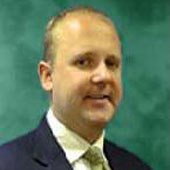 Senior International Economist, UBS Investment Bank
Andrew Cates is a Senior International Economist at UBS Investment Bank.
He is responsible for formulating and presenting the bank's global economic views and providing regular thematic global economic research. He was appointed to this position following the merger of SBC Warburg Dillon Read and UBS in 1998.
Andy had been with UBS from 1994 to 1998, initially as UK Economist and then as Senior UK Economist. Before that, he had worked as a UK economist at HM Treasury in London for two years.
Andy obtained a BA (Econ) from York University with first class honours and an MSc (Econ) from Southampton University with Distinction.