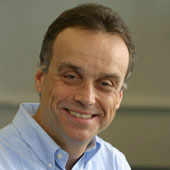 Journalist and Author
Andrew Nagorski is a former Newsweek foreign correspondent and editor and the author of six books.
He was Newsweek's Berlin bureau chief from 1996 to 1999, and its Warsaw bureau chief from 1990 to 1994. He has served two tours of duty as Newsweek's Moscow bureau chief, first in the early 1980s and then from 1995 to 1996. He has been honored three times by the Overseas Press Club for his reporting.
In 1982, he gained international notoriety when the Soviet government, angry about his enterprising reporting, expelled him from the country. After spending the next two and a half years as Rome bureau chief, he became Bonn bureau chief.
From 1978 to 1980, Mr. Nagorski was the Hong Kong-based Asian regional editor for Newsweek International and then as Hong Kong Bureau Chief. After joining Newsweek International in 1973 as an associate editor, he was its assistant managing editor from 1977 to 1978.
Mr. Nagorski is the author of several books: "Reluctant Farewell: An American Reporter's Candid Look Inside the Soviet Union" (New Republic/Henry Holt, 1985), "The Birth of Freedom: Shaping Lives and Societies in the New Eastern Europe" (Simon & Schuster, 1993), and "The Greatest Battle: Stalin, Hitler, and the Desperate Struggle for Moscow That Changed the Course of World War II" (Simon & Schuster, 2007). His latest book Hitlerland: American Eyewitnesses to the Nazi Rise to Power was published by Simon and Schuster in March 2012.
He earned his B.A. degree Amherst College in Massachusetts and studied at the University of Krakow.
Author photo by Andrey Rudakov