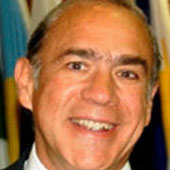 Secretary-General, OECD
Angel Gurría has served as OECD Secretary-General since June 2006.
Under his leadership, the OECD has agreed to open membership talks with Chile, Estonia, Israel, Russia and Slovenia and to strengthen links with other major emerging economies, including Brazil, China, India, Indonesia and South Africa, with a view to possible membership.
Previously, he served as Mexico's Minister of Foreign Affairs from December 1994 to January 1998. From January 1998 to December 2000, he was Mexico's Minister of Finance and Public Credit.
Mr. Gurría is an active participant in various international non-profit bodies, including the Population Council, based in New York, and the Center for Global Development based in Washington. He chaired the International Task Force on Financing Water for All, and continues to be deeply involved in water issues.
He is a member of the International Advisory Board of Governors of the Centre for International Governance Innovation, based in Canada, and was the first recipient of the Globalist of the Year Award of the Canadian International Council to honor his efforts as a global citizen.
Mr. Gurría holds a B.A. degree in Economics from UNAM (Mexico), and a M.A. degree in Economics from Leeds University (United Kingdom).