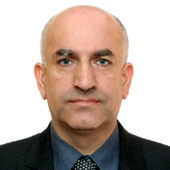 Visiting Scholar, Middle East Program, Carnegie Endowment for International Peace
Bayram Balci is a visiting scholar in the Middle East program at the Carnegie Endowment for International Peace, in Washington, D.C. His research focuses on Turkey and Turkish foreign policy in the Middle East, Central Asia and the Caucasus. He is also affiliated with CERI Sciences Po, in Paris.
As a research fellow at the French Institute for Anatolian Studies in Istanbul, Mr. Balci established the institute's office in Baku, Azerbaijan. During his four-year mission, he studied the features and interactions of Shia and Sunni Islam in Azerbaijan and its relations with Iran.
From 2006 to 2010, he was the director of the French Institute for Central Asian Studies in Tashkent, Uzbekistan. During his time in the region, his research examined Turkey's influence and the Islamic revival in Central Asia.
Mr. Balci earned his Ph.D. in political science and Arabic and Islamic civilization at the Institutes for Political Science of Grenoble and Aix en Provence, France.