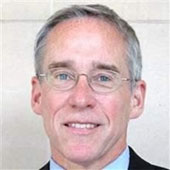 Senior Fellow, Brookings Institution
An economist specializing in Russia, Clifford G. Gaddy is a senior fellow in the Brookings Institution's Foreign Policy and Global Economy and Development programs and in the Center on the United States and Europe.
He has previously been a visiting professor of economics at Johns Hopkins University and an adjunct professor in the Department of Economics and the Center for Eurasian, Russian, and East European Studies (CERES) at Georgetown University.
In 1996-97 he served as an advisor on issues of fiscal federalism for the U.S. Government's Tax Reform Oversight Project for Russia.
Mr. Gaddy the co-author (with Barry Ickes) of Bear Traps on Russia's Road to Modernization (Routledge, 2013). His earlier books include Russia's Virtual Economy (Brookings, 2002), with Barry Ickes, and The Siberian Curse: How Communist Planners Left Russia Out in the Cold (Brookings, 2003), with Fiona Hill.
He has a Ph.D. in economics from Duke University.