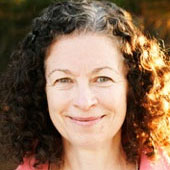 Managing Attorney, Earthjustice
Deborah Goldberg is the managing attorney in the Northeast regional office of Earthjustice, a nonprofit public interest law firm that works to protect the environment and natural resources. Ms. Goldberg supervises and conducts legal advocacy and litigation related to global warming and environmental health.
Previously, as an attorney at the law firms Berle, Kass & Case and Arnold & Porter, she handled cases involving environmental impact review, historic preservation, and hazardous waste issues. She was the lead counsel at the U.S. Supreme Court for the county intervenors in New York v. United States, which overturned portions of the Low Level Radioactive Waste Policy Amendments Act.
While in private practice, she also co-authored (with Michael B. Gerrard) the environmental law column of the New York Law Journal.
Ms. Goldberg is a graduate of Harvard Law School, after which she served as a law clerk for then-Judge Stephen G. Breyer on the U.S. Court of Appeals for the First Circuit and the late Constance Baker Motley of the U.S. District Court for the Southern District of New York.
Before joining Earthjustice, she was the Democracy Program Director of the Brennan Center for Justice at NYU School of Law, where she litigated cases, published in academic journals and the popular media, and provided congressional testimony on issues of electoral and campaign finance reform.
Ms. Goldberg also holds a Ph.D. in philosophy and taught ethics for three years at Columbia University before embarking on the study and practice of law.