Author
Dmitry Shlapentokh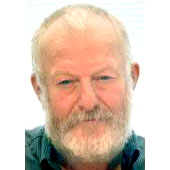 Associate Professor of History, Indiana University South Bend
Mr. Shlapenthok was born in Ukraine in the former USSR and graduated from Moscow State University. He emigrated to the United States in 1979 and received his MA in Russian/European History from Michigan State University and his PhD in Russian/European History from the University of Chicago.
He taught and had research appointments at Harvard University's Russian Research Center and Stanford University's Hoover Institution.
He is author of several books — the most recent among them are "East against West", "Pro-totalitarian state" and "Russia between East and West." He's also written more than 100 articles and book chapters — and visits the countries of the former USSR frequently.