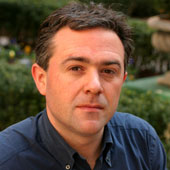 Washington Bureau Chief, Financial Times
Edward Luce is the Washington Bureau Chief of the Financial Times. Previously, he was the South Asia bureau chief for the Financial Times, the Philippines correspondent and capital markets editor for the Financial Times, as well as the Geneva-based correspondent for The Guardian.
Between December 1999 and January 2001, Edward served as the speechwriter to Larry Summers, the U.S. Secretary of Treasury in the Clinton Administration.
Edward graduated in politics, philosophy and economics from Oxford University in 1990 and completed a post-graduate diploma in newspaper journalism from City University in London in 1993.