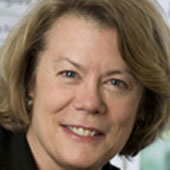 Award-winning author and journalist
Elizabeth Becker, an award-winning author and journalist, has covered national and international affairs for three decades as a Washington correspondent at The New York Times, the Senior Foreign Editor at National Public Radio and a Washington Post correspondent.
She began her career as a war reporter in Cambodia in 1972 and is an expert on the Khmer Rouge and modern Cambodia.
Elizabeth Becker is currently writing a book on the global tourism industry for Simon and Schuster — and is the author of several books, including "When The War Was Over, a history of the Khmer Rouge and modern Cambodia."
She received DuPont-Columbia awards for coverage of South Africa and Rwanda, as well as awards and citations from the Robert F. Kennedy Book Prize, the Overseas Press Club for her coverage of Cambodia under Pol Pot, and the North American Agricultural Journalists for coverage of American agriculture.
Elizabeth Becker is a member of the board of directors of Oxfam America, a trustee of the Arthur F. Burns Fellowship and a member of the Council on Foreign Relations. She holds a degree in South Asian studies from the University of Washington and studied at the Kendriya Hindi Sansthaan in Agra, India.
She recently completed a fellowship at Harvard's Joan Shorenstein Center on the Press, Politics and Public Policy at the Kennedy School of Government.