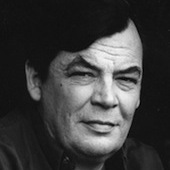 Entrepreneur and Economist
Erik S. Reinert is an entrepreneur and a leading heterodox economist.
Mr. Reinert was born in Oslo, Norway. He attended the University of St. Gallen in Switzerland (where he studied economics), Harvard Business School, and Cornell University, where he earned his Ph.D. in economics. During his studies, he spent time in Latin America, working with a community development project in the Peruvian Andes, as well as in private industry. In 1972 he founded and later developed a small industrial firm (color sampling to the paint and automotive industries) in Bergamo, Italy. Adding production plants also in Norway and Finland, this company developed into the leading European firm of its kind.
After selling the company in order to pursue his scholarly and policy interests, Mr. Reinert became director of research of the Norsk Investorforum, an interest group set up by large Norwegian production companies. In 2000, he became the executive chairman of The Other Canon Foundation, a small center and network for heterodox economics research. Since 2004, he is also Professor of Technology Governance and Development Strategies at the Tallinn University of Technology in Tallinn, Estonia.
His research interests and publications focus around the theory of uneven development and the history of economic thought and policy. As a consultant, Mr. Reinert's emphasis is on industrial and economic policy, the preconditions and management of innovations and the relations between financial and production capital. He has published extensively and his book "How Rich Countries Got Rich…And Why Poor Countries Stay Poor" has been published in, or is under translation into, a total of 18 languages, including Arabic, Chinese, Korean and Russian.