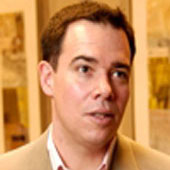 Senior Adviser and Director, Southeast Asia Program, CSIS
Ernest Bower is senior adviser and director of the Southeast Asia Program at the Center for Strategic and International Studies in Washington, D.C.
Prior to joining CSIS, he formed BrooksBowerAsia, a consulting firm specializing in the Asia-Pacific region. Earlier, he served for a decade as president of the US-ASEAN Business Council, where he established and built the council from the ground level.
Mr. Bower engineered key private-sector initiatives such as the U.S.-Singapore Free Trade Agreement Coalition, the U.S.-APEC Business Coalition and numerous other initiatives.
In recognition of his work toward strengthening bilateral relations, the King of Malaysia awarded him the Darjah Panglima Jasa Negara (PJN), pronouncing him holder of the title Datuk in Malaysia. The Philippine government conferred him with the rank of Lakan, or Commander, in recognition of his work to build U.S.-Philippines ties.
Mr. Bower is currently the U.S. chair of the Advisory Council on Competitiveness for the Vietnamese prime minister. He also serves on the boards of the Special Olympics Asia, the United States-New Zealand Business Council and the United States-Indonesia Society.
He has also served on the U.S. Department of State's Advisory Committee on Trade and Investment.
Mr. Bower holds a bachelor's degree from Colgate University and studied Mandarin Chinese at Middlebury College's Sunderland School of Foreign Language.