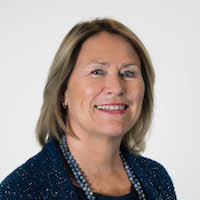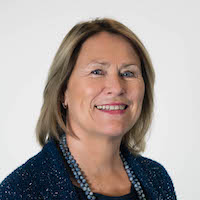 Grete Faremo is the Under Secretary General and Executive Director of UNOPS, the UN's infrastructure and procurement specialists. She is also the Chair of the High-Level Committee on Management), on appointment by the UN Secretary-General since September 2019.
Before joining UNOPS in 2014, Ms. Faremo held various senior-level positions for the government of Norway, including as Minister of Justice and Public Security, Minister of Defense, Minister of Oil and Energy, and Minister of Development Cooperation.
She was an elected member of the Norwegian parliament from 1993 to 1997.
Ms. Faremo also brings a wealth of experience from the private sector, having worked as the Executive Vice President for the Norwegian insurance group, Storebrand. She was also formerly the Director of Law and Corporate Affairs at Microsoft Corporation's Western European Office.
Ms. Faremo has sat on various advisory boards and associations, including Norwegian Peoples' Aid, the Norwegian Defense Research Establishment, the Competence Development Fund of Southern Norway, Norsk Hydro ASA, the Oslo Philharmonic Orchestra and the University of Bergen.
Ms. Faremo graduated from the University of Oslo in 1978, with a degree in Law.