Author
Guillermo de la Dehesa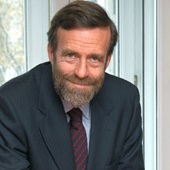 Chairman, Centre for Economic Policy Research
Guillermo de la Dehesa is chairman of the Centre for Economic Policy Research, in London, Chairman of the IE Business School, in Madrid, and a member of the Group of Thirty. He has also been an international adviser to Goldman Sachs Europe since 1988 and is an independent vice-chairman of Banco Santander and AVIVA PLC.
He was formerly a deputy governor of the International Monetary Fund and the World Bank, a deputy general manager of the Bank of Spain, Secretary of State of Economy (Spain), and Secretary General of Commerce (Spain).
Mr. de la Dehesa has also served as the CEO of Banco Pastor.
He has published widely on economic issues, including "Europe at the Crossroads" (McGraw Hill, 2005), "Winners and Losers in Globalization" (Blackwell, 2005), and "Saving Globalization from Itself" (Blackwell, 2007).