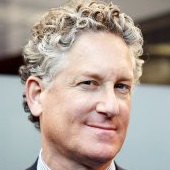 Managing Director, Albright Stonebridge Group LLC and Chief Economist, Albright Capital Management LLC
Harry Broadman is Managing Director of Albright Stonebridge Group LLC, a global consultancy — and Chief Economist of Albright Capital Management LLC, an emerging markets investment firm.
Immediately prior to his current positions, Dr. Broadman was a senior official of the World Bank, working in several regions, including China, Eastern Europe and the former Soviet Union — and sub-Saharan Africa.
Earlier he served as Assistant United States Trade Representative, Chief of Staff of the U.S. President's Council of Economic Advisers — and Chief Economist of the U.S. Senate Committee on Governmental Affairs.
Dr. Broadman was also on the faculties of Harvard and the Johns Hopkins Universities, Assistant Director at Resources for the Future, Inc., Fellow at the Brookings Institution — and Consultant at the Rand Corporation.
He is a member of the Council on Foreign Relations and the Bretton Woods Committee. He also serves as a Nonresident Fellow in the Africa Studies Program at the Johns Hopkins University.
Dr. Broadman has published numerous articles in economics journals, and several books, most recently "Africa's Silk Road: China and India's New Economic Frontier" (2008), "From Disintegration to Reintegration: Eastern Europe & the Former Soviet Union in International Trade" (2006), "Building Market Institutions in South Eastern Europe (2005); Unleashing Russia's Business Potential" (2004) — and "China's Management of Enterprise Assets: The State as Shareholder" (2003).
He received an A.B. in economics and history, magna cum laude, from Brown University, where he was elected to Phi Beta Kappa — and a Ph.D. in economics from the University of Michigan.