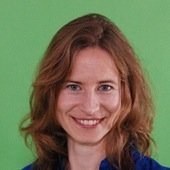 Researcher, Global CEO Center, IMD
Heidi Strebel is a researcher at the Global CEO Center at IMD in Lausanne, Switzerland. Her work focus on the implementation of sustainability strategies in companies around the world and from a range of industries.
She is particularly interested in game-changing innovation for sustainability, the evolution of social enterprise, and training and apprenticeships in the renewable energy sector.
Prior to joining IMD, she spent time at the UK Department for Environment, Food and Rural Affairs (Defra) in the Adaptation to Climate Change team. At the London-based NGO Tomorrow's Company, she was lead author and researcher for a practical guide to the low-carbon economy for small- and medium-sized companies.
Heidi holds a BA from Princeton University, a DPhil from the University of Oxford and an MSc in Environment and Development from the London School of Economics.