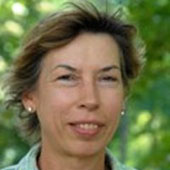 European Studies Fellow, Woodrow Wilson International Center for Scholars
Helma Lutz is a fellow in the European Studies program at the Woodrow Wilson International Center for Scholars in Washington, D.C. She is also the chair for Women's and Gender Studies at Goethe University in Frankfurt, Germany.
Her research focuses on issues relating to gender and migration. She is currently working on a book on care migration in Europe ("The Care Curtain of Europe. A Revision of the Global Care Chain Concept").
Ms. Lutz obtained her Ph.D. from the Department of Social Sciences at the University of Amsterdam. She performed post-doctoral work in education and sociology at the University of Münster, in Germany.
Her previous posts include positions as researcher and reader at the universities of Amsterdam, Utrecht, Hildesheim and Münster. She has held a guest professorship at the Sorbonne, in Paris.