Author
Jan Philipp Albrecht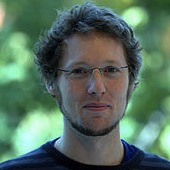 Member, European Parliament
Jan Philipp Albrecht is a German politician and Member of the European Parliament from the Alliance '90/The Greens. He specializes in areas of civil rights, data protection and democracy.
Albrecht studied law in Bremen, Brussels and Berlin and worked for the Walter-Hallstein Institut in Berlin. He graduated in ICT-law at the Universities of Hanover and Oslo.
Albrecht was Spokesman of the Green Youth in Germany from 2006 to 2008. In 2009 he was elected for the Greens to the European Parliament. He is the youngest MEP from Germany.
Image Credit: Mathias Schindler via Wikimedia