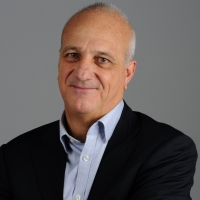 Lead editorial writer, Les Echos
Jean-Marc Vittori is a lead editorial writer for the French daily newspaper Les Echos, where he specializes in macroeconomics and economic theory. He can also frequently be heard on French radio (France Inter, BFM).
Mr. Vittori is a member of the governing board of the Association française de science économique and a member of the scientific council of Journées de l'Economie.
Prior to joining Les Echos in 2003, he worked at the business magazines Le Nouvel Economiste, Challenges and L'Expansion, which he edited from 2001-2002.
Jean-Marc Vittori holds a master's degree in economics and is a graduate of Sciences Po, Paris.
He is the author of the Dictionnaire d'économie à l'usage des non-économistes (Dictionary of Economics for Non-economists) (2008) and L'effet sablier (The hourglass effect), both published by Grasset, and Pour une gouvernance mondiale, published by Autrement (2010).