Author
Jeroen van der Veer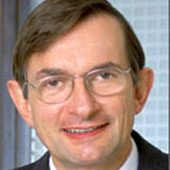 Executive Team Leader, Shell Oil
Jeroen van der Veer joined Shell in 1971 and worked in manufacturing and marketing in the Netherlands, Curaçao and the United Kingdom.
In 1984, he returned to Shell Nederland as manager of Corporate Planning, and then of Pernis refinery in Rotterdam. He became a Managing Director of Shell Nederland in 1992. In 1995, he moved to the United States as President and Chief Executive of the Shell Chemical Company.
He was appointed a Group Managing Director in 1997. Chemicals remained one of his areas of responsibility and he oversaw the worldwide restructuring of the business.
Jeroen was born in Utrecht in the Netherlands in 1947. He has two degrees — one in mechanical engineering from Delft University and another in economics from Rotterdam University. In 2005 he was awarded an honorary doctorate from the University of Port Harcourt in Nigeria.
He is a Non-Executive Director of Unilever, serving as a member of the Nomination and Remuneration Committees. He was World President of the Society of Chemical Industry from 2002 to 2004.