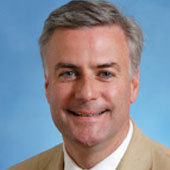 President, Global Entrepreneurship Week & Senior Fellow, Ewing Marion Kauffman Foundation
Leading the development of Global Entrepreneurship Week on behalf of the Ewing Marion Kauffman Foundation, Jonathan Ortmans has worked to align more than 100 countries to inspire, connect, mentor and engage the next generation of entrepreneurs.
In doing so, he has helped assemble an informal coalition of more than 18,000 organizations dedicated to stimulating entrepreneurial activity. The November 2010 campaign promises to engage over ten million people in 40,000 concurrent activities.
Mr. Ortmans brings a wealth of experience to the project, serving as a senior fellow at the Kauffman Foundation. Principally, he advises the Foundation on its global footprint and its interface with policymakers through the Policy Dialogue on Entrepreneurship (hosted at www entrepreneurship.org), a public policy initiative to focus attention on the importance of entrepreneurship to the economy and society.
Based in Washington, D.C., he serves as an interface between new research and initiatives to advance entrepreneurship at the Foundation and the questions and concerns that arise from policymakers in the nation's capital.
Mr. Ortmans started his first business at the age of 19 in his native United Kingdom and his second at 34 after a career on Capitol Hill working for the U.S. House of Representatives Ways and Means Committee focusing on trade policy.
Previously, he served as executive director of the Columbia Institute for Political Research, concentrating on healthcare economic policy. Currently, he also serves as president of the Public Forum Institute, an independent, nonpartisan, not-for-profit organization that enjoys strong bi-partisan congressional support in fostering public discourse on major issues of the day.
Mr. Ortmans lives in Washington, D.C.,and can be reached at jortmans@unleashingideas.org or through his policy blog or his Global Entrepreneurship Week blog.