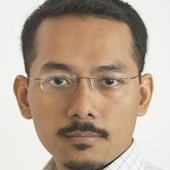 Research Associate, ISAS, National University of Singapore
Laldinkima Sailo is a Research Associate based at the Institute of South Asian Studies (ISAS), National University of Singapore. His research focuses on India's Look East Policy. Mr Sailo has also played a key role in developing ISAS' research capacity in Northeast India and Myanmar.
Prior to joining ISAS, Mr Sailo worked in the private sector as well as in the third sector in India, Singapore and the UK. He worked in the areas of policy research, political risk analysis, evaluation, monitoring and impacts, business development and strategic advisory.
Mr. Sailo was also Research Fellow with Protimos Foundation, an organization that looks at the innovative use of the law to bring development to marginalized communities.
He holds an M.Phil (Development Studies) from the University of Cambridge, M.Soc.Sc (International Studies) from the National University of Singapore and BA (Hons.) in History from St Stephen's College, Delhi University.