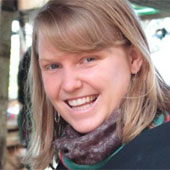 International Coordinator, Limitless Horizons Ixil
Laura Myers is the international coordinator for Limitless Horizons Ixil, an organization that seeks to create opportunities for young people in Chajul, Guatemala, to develop the academic and professional skills needed to effect change in their lives and community.
In her time in Chajul, she has specialized in external communications, program administration and capacity building for local program managers.
Ms. Myers graduated from Carleton College, in Northfield, Minnesota, with a degree is psychology. She was an AmeriCorps Volunteer with College Possible, an organization working on college access and success, in St. Paul, Minnesota, before moving to Guatemala.