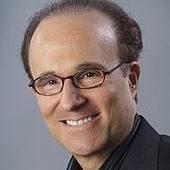 Journalist and Global Affairs Analyst
Leon T. Hadar, the Washington correspondent for the Singapore Business Times and the former United Nations bureau chief for the Jerusalem Post, is a journalist and global affairs analyst.
A former research fellow with the Cato Institute, Mr. Hadar writes regularly for Israel's Haaretz, blogs at The Huffington Post and is a contributing editor at The American Conservative magazine.
In addition to writing for many newspapers and magazines from around the world, he has taught political science at American University and Mount Vernon College, where he served as Director of International Studies.
Mr. Hadar has also been affiliated with think tanks such as the Cato Institute, Institute on East-West Security Studies in New York and the Center for International Development and Conflict Management at the University of Maryland, College Park.
He is the author of "Quagmire: America in the Middle East" (Cato Institute, 1992) and of "Sandstorm: Policy Failure in the Middle East" (Palgrave Macmillan, 2005).
Mr. Hadar is a graduate of Hebrew University in Jerusalem. He earned his MA degrees from the schools of journalism and international affairs and the Middle East Institute at Columbia University and his Ph.D. in international relations from American University.