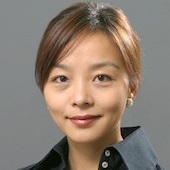 Associate Professor of Finance, INSEAD
Lily Fang is an associate professor of finance at INSEAD, where she has taught since 2003. She has a broad research interest in topics relating to capital markets and financial intermediation.
Her work on the relation between media coverage and the cross-section of stock returns received the prestigious Smith Breeden award for the best papers published in the Journal of Finance in 2009.
Her papers on reputation effects in the underwriting markets and sell-side research have been published in top-tier journals such as the Journal of Finance and Review of Financial Studies. In her current research, she is working on a number of projects related to private equity, banking, sell-side research and media.
Ms. Fang teaches corporate finance, capital markets, valuation and private equity finance in both the MBA and the Executive classrooms. She has won the Dean's Commendation Award for Excellence in MBA Teaching and has directed two executive programs focusing on alternative investments.
Ms. Fang obtained her Ph.D. in finance at the Wharton School of the University of Pennsylvania. Before that, she studied mathematics, actuarial science and management science at Simon Fraser University, in Vancouver.