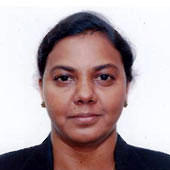 Head, Centre for Resources Management, Observer Research Foundation
Lydia Powell is the head of the Observer Research Foundation's Centre for Resources Management. Her academic research focuses on policy relating to energy and climate change. Her current interests also include energy poverty, energy security and resource-based conflict.
Ms. Powell also edits the ORF Energy News Monitor and is a frequent contributor of articles on energy policy, pricing and regulation.
Before joining ORF, Ms. Powell worked for Norsk Hydro ASA, in Norway. She also worked as a research assistant in Norwegian School of Management BI, where she was involved in research on the competitiveness of Canada's heavy oil industry.
Ms. Powell earned two post-graduate degrees at the Norwegian School of Management and a degree in physics at the Cochin University of Science & Technology, India.