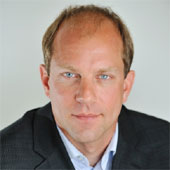 Director of Research, Frontier Centre for Public Policy
Mark Milke is the Director of Research for the western Canada-based Frontier Center in Public Policy.
He is also a lecturer in political science at the University of Calgary, chairman of the editorial board for Canada's online journal of ideas (C2C Journal) — and has written studies and commentaries for the Fraser Institute and American Enterprise Institute.
In addition to authoring three books on Canadian politics, Mark has written policy papers on corporate welfare, Aboriginal treaties, the Canada Pension Plan, Alberta's energy savings fund, automobile insurance and the flat tax.
He will soon be publishing a book on anti-Americanism in Canada.
Mark is a Sunday columnist for the Calgary Herald and his columns have been published across Canada including in the National Post, Globe and Mail, Reader's Digest, Vancouver Sun, Edmonton Journal, Winnipeg Free Press, Montreal Gazette, the Victoria Times Colonist and the Washington, D.C.-based magazine, The Weekly Standard.