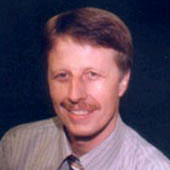 Senior Researcher for Worldwatch Institute
Michael Renner is a Senior Researcher at the Washington-based Worldwatch Institute — and serves as Project Director for Worldwatch's annual VITAL SIGNS publication.
He has been a co-author of Worldwatch's State of the World since 1989.
Before joining Worldwatch in 1987, he was a Corliss Lamont Fellow in Economic Conversion at Columbia University (1986-87) and a Research Associate at the World Policy Institute in New York City (1984-86).
Mr. Renner is also the author of Fighting for Survival: Environmental Decline, Social Conflict, And the New Age of Insecurity (W.W. Norton, 1996).
Mr. Renner's articles have appeared in The Christian Science Monitor, Los Angeles Times, International Herald Tribune, Le Monde Diplomatique, El Pais, and Frankfurter Rundschau.
He is a cum laude graduate of the University of Amsterdam, the Netherlands, where he received a master's degree in international relations.