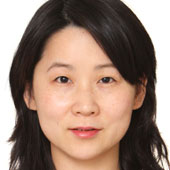 Columnist, Shanghai Daily
Michelle Qiao is a columnist for the Shanghai Daily, a leading English newspaper in East China. She has been a reporter and writer for the paper for the last 10 years.
In 2004, she initiated the column "History Revisited" focusing on historical buildings in Shanghai. Owing to its popularity among readers, a collection of columns was compiled into a book — "A Walker's Guide."
In 2010, the year of the Shanghai expo, Ms. Qiao restarted the column as "Tales of Tiles" in which she uncovers stories of some unknown architectural gems in China through studies and investigations.
In addition to the architecture column, she has also created an interesting multi-media column "Musical Legacy" to introduce traditional Chinese instruments and music to western readers.
Ms. Qiao obtained a BA in International Journalism from the School of Journalism and Communication at Shanghai International Studies University. In 2005, she was a visiting journalist at the Journalism School of Massey University, New Zealand.