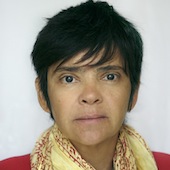 Editorial Photographer
Neca Dantas is an editorial photographer and writer based in Los Angeles, California.
She was the second prize winner of 2012 Colors of Life and The World Bank international competition, "Investing in Women and Girls", Washington DC, curated by Marina Galvani – the art curator from The World Bank arts program.
Her work has been shown in numerous exhibitions and publications in the United States, and it focuses on capturing moments that evoke the social and economic aspects of the world.
Currently she is working on a documentary entitled "The Aftermath of War Through the Experiences of Women and Children."