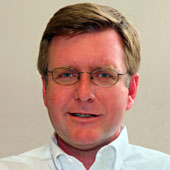 Professor of International History at the London School of Economics
Odd Arne Westad is a professor of international history at the London School of Economics. He has held visiting fellowships at Cambridge University, Hong Kong University and New York University.
Since 2007 Professor Westad has helped build LSE IDEAS, the LSE's centre for the study of international affairs, diplomacy and strategy.
He is the author or editor of eleven books, including The Global Cold War: Third World Interventions and the Making of Our Times (Cambridge University Press, 2007), which won the Bancroft Prize, the Harrington Award, and the Akira Iriye International History Award. His most recent book is Restless Empire: China and the World Since 1750 (Basic Books, 2012).
After completing his undergraduate degree at the University of Oslo, Mr. Westad earned his Ph.D. in history at the University of North Carolina, Chapel Hill.