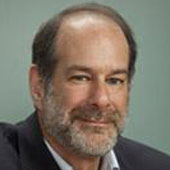 Fellow, Carr Center for Human Rights Policy, Kennedy School of Government, Harvard University
Paul Fishstein is currently a fellow at the Carr Center for Human Rights Policy at Harvard University's Kennedy School of Government. He is involved in a research project looking at the relationship between aid and stabilization in Afghanistan.
Previously, he served as Director of the Afghanistan Research and Evaluation Unit (AREU), a Kabul-based policy research institution, from 2005 to 2008.
Before joining AREU as Deputy Director in 2004, Paul worked in Kabul and at provincial levels on USAID-funded initiatives to strengthen the management of healthcare delivery — and from 1989-93 managed refugee assistance and "cross-border" reconstruction activities in Quetta and Islamabad, Pakistan.
He first worked in Afghanistan during 1977-79 as a teacher trainer in Kabul and northern Afghanistan.
Paul has also worked as a researcher at the World Bank in Washington, focusing on agricultural policies and food security in India and Africa, and provided assistance on financial analysis, organizational development and sustainability planning to health organizations in developing countries, including Bangladesh, Nepal, Romania and Tanzania.
He has an MS in Agricultural and Resource Economics and a BA in English Literature.