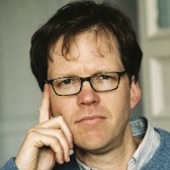 Commentator, Going Renewable
Paul Hockenos is a Berlin-based writer who has been working in Germany and across Central Europe since 1989. He covered the collapse of communism, Yugoslavia's wars and the EU's transformations over two decades.
He is currently the Germany and Central Europe Correspondent for The Chronicle of Higher Education. He has also authored three major books on European politics.
In 2005-2010, Paul was editor of the journal Internationale Politik – Global Edition and the internet portal IP-Global at the German Council on Foreign Relations. He was part of the postwar civilian administrations in Bosnia Herzegovina and Kosovo in the late 1990s and early 2000s.
He has previously held fellowships with the Carnegie Endowment for International Peace, the German Marshall Fund of the US, the European Journalism College and the American Academy in Berlin.
His regular blog is "Going Renewable," on Germany's clean energy revolution.