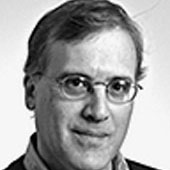 Staff Correspondent, National Journal
Paul Starobin is a staff correspondent for the National Journal and a contributing editor to The Atlantic Monthly. He was Moscow bureau chief for Business Week from 1999 to 2003 and has also written for The New York Times, The Washington Post, the Los Angeles Times and National Geographic.
Starobin has reported from Russia, Central Asia, the Caucasus, the Middle East, Europe and South America.
He grew up in Worcester, Massachusetts and graduated from Wesleyan University in 1979. Starobin received a Masters of Science degree in International Relations from the London School of Economics and Political Science in 1981.
He lives in Falls Church, Virginia, with his wife and two children. More on "After America" can be found here.