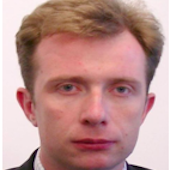 Member of the OMFIF Advisory Board
Pawel Kowalewski is a member of the OMFIF Advisory Board and is a member of the Markets Division of Deutsche Bundesbank. Previously he was head of the European integration department of the National Bank of Poland. Before that he worked as an adviser at the Ministry of Finance in Poland.
Mr. Kowalewski holds a Ph.D. and a Master's of Economics from the University of Gdansk. His dissertation was on "The euro's impact on the international monetary system."
He is a native of Gdansk, Poland and speaks English, Spanish and German in addition to his native language.