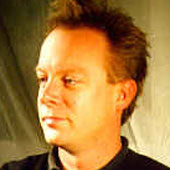 Professor of History, University of California, Los Angeles
Peter Baldwin is a professor of history at UCLA. He received his B.A. from Yale in 1978 and his Ph.D. from Harvard in 1986.
Among his publications are "The Politics of Social Solidarity: Class Bases of the European Welfare State 1875-1975" (Cambridge, 1990), "Reworking the Past: Hitler, the Holocaust and the Historians' Debate" (Beacon, 1990), "Contagion and the State in Europe, 1830-1930" (Cambridge, 1999), "Disease and Democracy: The State Faces AIDS in the Developed World" (University of California and Milbank Foundation, 2005).
His most recent book is and the author of "The Narcissism of Minor Differences: How America and Europe Are Alike" (Oxford, 2009). He is currently working on a comparative history of privacy.