Author
Riccardo Perissich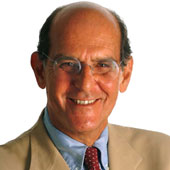 Senior Advisor, APCO Worldwide
Riccardo Perissich is the executive vice president of the Italian branch of the Council for the United States and Italy. He is also a senior advisor at APCO Worldwide.
He was the European Commission Director General for Industry from 1990 to 1994, following two decades of service to the Commission in Brussels. After that, Mr. Perissich was a business manager in Italy.
In 2008, his book The European Union: An Unofficial History was published by Longanesi, with a foreword by Italian President Giorgio Napolitano. In 2012, Longanesi published his first work of fiction, a novel entitled Le regole del gioco. His second novel, "Il Seminatore," will be published in June 2013.
Mr. Perissich has dual citizenship in Italy and France. He regularly writes columns on European and global affairs in publications around the world.