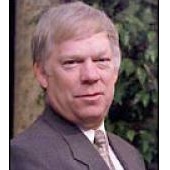 Director, Asia Program, Woodrow Wilson International Center for Scholars
Robert Hathaway has been director of the Asia Program at the Woodrow Wilson International Center for Scholars in Washington, D.C., since 1999. Prior to joining the Wilson Center, he served for twelve years on the professional staff of the Foreign Affairs Committee of the U.S. House of Representatives, where he specialized in American foreign policy toward Asia.
Mr. Hathaway has also been a member of the History Staff of the Central Intelligence Agency. He has taught at George Washington University and at Barnard, Middlebury and Wilson Colleges.
Much of his recent work has focused on Pakistan, including the co-edited "Empty Bellies, Broken Dreams: Food Insecurity and the Future of Pakistan" (Vanguard, 2011) and "Powering Pakistan: Meeting Pakistan's Energy Needs in the 21st Century" (Oxford, 2009). He has authored three other books as well as numerous articles on post-1933 U.S. foreign policy.
Mr. Hathaway earned a Ph.D. in American Diplomatic History at the University of North Carolina, in Chapel Hill.