Author
Robert Hunt Sprinkle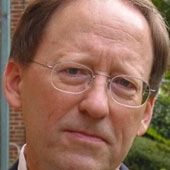 Associate Professor of Public Policy, University of Maryland School
Rob Sprinkle has been an associate professor at the University of Maryland's School of Public Policy since 1995.
In 2009, he was elected chairman of the Council of the Association for Politics and the Life Sciences. From 2001 to 2008, he was editor-in-chief of the journal "Politics and the Life Sciences" and is the author "Profession of Conscience: The Making and Meaning of Life-Scienses Liberalism" (Princeton, 1994).
He studied history at Dartmouth College and medicine at the University of Cincinnati. He trained clinically at the University of Virginia and the University of Texas Southwestern Medical Center, Dallas.
Mr. Sprinkle also earned a Ph.D. at the Woodrow Wilson School of Public and International Affairs at Princeton University, where for two years he was supported by a MacArthur Foundation Social Science Research Council Fellowship in International Peace and Security.