Author
Robert J. Samuelson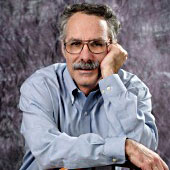 Newsweek Columnist and Author
Robert J. Samuelson is a columnist for Newsweek and the Washington Post. He began his career in journalism as a reporter for the Washington Post in 1969.
He is the author of "The Good Life and Its Discounts: The American Dream in the Age of Entitlement, 1945-1995" and "Untruth: Why the Conventional Wisdom Is (Almost Always) Wrong," a collection of columns.
His most recent book, "The Great Inflation and Its Aftermath: The Past and Future of American Affluence" was published by Random House, Inc. in November 2008.
Samuelson received his Bachelor's degree in 1967 from Harvard University, where he majored in government.