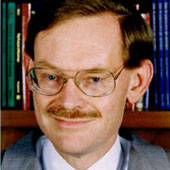 President, World Bank
On July 1, 2007, Robert B. Zoellick became the 11th President of the World Bank Group, which works with 185 member countries.
Prior to this appointment, Mr. Zoellick served as vice chairman and managing director of the Goldman Sachs Group from 2006-07. He was also chairman of Goldman Sachs' Board of International Advisors.
In 2005-06, Mr. Zoellick served as the deputy secretary of the U.S. State Department. He was the Department's chief operating officer and policy alternate for the Secretary of State, in addition to having lead policy responsibility in a number of areas.
From 2001 to January 2005, Mr. Zoellick served in the U.S. cabinet as the U.S. Trade Representative. From 1993 to 1997, he served as an executive vice president of Fannie Mae, the large housing finance corporation, where he supervised the affordable housing business, as well as offices dealing with legal, regulatory, government and industry relations and international services.
From 1985 to 1993, Mr. Zoellick served in various high-ranking posts in the U.S. Treasury Department and State Department, as well as deputy chief of staff and assistant to the President at the White House.
Mr. Zoellick graduated Phi Beta Kappa from Swarthmore College. He earned a J.D. magna cum laude at the Harvard Law School and a MPP at Harvard's Kennedy School of Government.