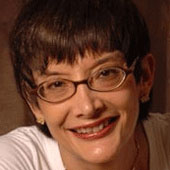 Executive Vice President and Senior Policy Officer, USCIB
Ronnie Goldberg is chief policy officer for the United States Council for International Business. She also serves as the U.S. employer representative on the International Labor Organization's Governing Body.
Prior to joining USCIB in 1987, Ms. Goldberg served as vice president for international affairs at the New York Chamber of Commerce and Industry, and as a vice president in the trade and export finance division of Chase Manhattan Bank.
From 1978 to 1982, she was a project director at the Congressional Office of Technology Assessment, specializing in East-West trade, technology transfer and Soviet energy development.
Ms. Goldberg received a bachelor's degree in political science from Bryn Mawr College. The recipient of both Woodrow Wilson and Ford Fellowships, she holds a master's degree in the history of political thought from the London School of Economics and a Ph.D. in political science from the University of Chicago.
She is a member of the Council on Foreign Relations and an adjunct assistant professor at New York University.