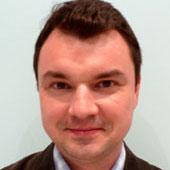 Research Fellow at the Oxford Institute for Energy Studies
Shamil Yenikeyeff is a research fellow at the Oxford Institute for Energy Studies and a senior associate member at the Russian and Eurasian Studies Centre, St. Antony's College, University of Oxford.
In the 1990s, he worked in the Russian Parliament as an advisor to the subcommittee for the organisation of the state authority system.
His current research focuses on the political economy of the oil and natural gas sectors of Russia and Central Asia, with emphasis on economic policies, state-business relations, corporate strategies, and political and economic risks. Mr. Yenikeyeff also conducts research on Russian-European energy relations, Russia and OPEC, Caspian and Central Asian energy issues, and the development of Arctic hydrocarbons. His publications have appeared in a number of industry and academic journals.