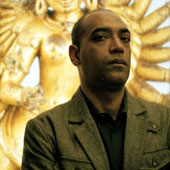 Novelist and professor
Siddhartha Deb is a writer and professor of English and comparative literature at Columbia University. He grew up in a small town in the northeastern region of India, a border region near Tibet, China, Burma, and Bangladesh. This turbulent region provides the settings for his novels, The Point of Return and An Outline of the Republic.
Mr. Deb has published articles in Harpers, New York Times Book Review, The Nation, Boston Globe, Columbia Journalism Review, The Guardian, The Observer, and the Times Literary Supplement. His nonfiction book, The Beautiful and the Damned: A Portrait of the New India, was published by Farrar, Straus and Giroux in 2011.