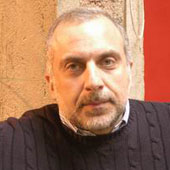 Professor of International Relations and Political Science, Kadir Has University
Soli Özel is a professor of International Relations at Kadir Has University in Istanbul and a columnist at Habertürk daily newspaper. He also advises the Turkish Industrialists' and Businessmen's Association (TÜSIAD) on foreign policy issues.
He has guest lectured at Georgetown, Harvard, Tufts and other US universities and has taught at UC Santa Cruz, SAIS, the University of Washington and the Hebrew University.
Özel was a visiting senior scholar at the EU Institute for Security Studies in Paris. He has been a Fisher Family Fellow of the "Future of Diplomacy Program" at the Belfer Center of the Kennedy School of Government at Harvard University. In 2013, he was a Keyman fellow and a visiting lecturer at Northwestern University.
Soli Özel is on the board of directors of International Alert and a member of the European Council on Foreign Relations.
He regularly contributes to the German Marshall Fund's web site's "ON Turkey" series. His work has been printed in different publications in Turkey and abroad, including The International Spectator, Internationale Politik, Foreign Policy and the Journal of Democracy.
His two latest published works are "A Moment of Elation: The Gezi Protests/Resistance and the Fading of the AKP Project" in "The Making of a Protest Movement in Turkey: #Occupygezi," and an article co-authored with Serhat Guvenc, entitled "NATO and Turkey in the Post-Cold War World: Between Abandonment and Entrapment."
Soli Özel holds a Bachelor in Economics from Bennington College and a Master in International Relations from Johns Hopkins University School of Advanced International Studies (SAIS).
Soli Özel is a Richard von Weizsäcker Fellow at the Robert Bosch Academy in 2015.