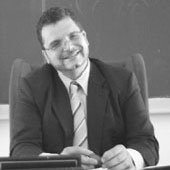 EastWest Institute, Director of Worldwide Issue Networks and Senior Fellow, Asia
Stephen Noerper is a global affairs innovator, educator and executive, leading cutting-edge international analysis and representation initiatives for individuals, business and governments.
He has served with New York University as an associate professor.
This most recent academic year, he has served as senior fellow and director at the EastWest Institute.
Dr. Noerper has been a corporate vice president, State Department analyst and foundation/NGO representative. He served in Hawaii with the Asia-Pacific Center for Security Studies and East West Center and earlier with the Nautilus Institute and Edward R. Murrow Center.
Noerper is a frequent media contributor, the author of some 70 articles and publications, and recipient of several international awards.