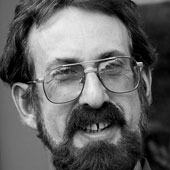 Senior Research Scholar, University of Michigan
Stewart Gordon is a Senior Research Scholar at the Center for South Asian Studies at the University of Michigan — and the author of three books on Asia.
He earned his BA, MA. and PhD at the University of Michigan. He received a Woodrow Wilson scholarship in graduate school — and did groundbreaking research on the original documents of the Maratha Empire in India, which culminated in several books.
Mr. Gordon continues to write and publish on the history of India — as well as networks and connections that span Asia and often include Africa and parts of Europe.
He is especially interested in family, trade, and intellectual networks — particularly customs that were shared by people of different religions, regions, languages and ethnicities.
Besides "When Asia was the World," Mr. Gordon recently wrote two popular pieces in this same vein for the magazine, Aramco World. One is on ceremonial robing across the great Asian world, which will come out in the September issue, and one on the Asian history of chess, which will come out next year.
He also regularly holds workshops for teachers (K-12, community college, and college level) on aspects of Asian history.
While Mr. Gordon has spent much of his life studying history, he is also a well-known furniture restorer and antique dealer. His projects have included furnishing more than 30 hotels, such as the Scottsdale Princess and the Grand Floridian at Disneyworld.
His biggest single project was furnishing all the antiques and artwork for the "American Queen" — a new Mark Twain-style riverboat built by the Delta Queen Steamboat Company in the 1990's.
Mr. Gordon currently resides in Ann Arbor, Michigan with his wife, Sara, and occasionally teaches at the University of Michigan.