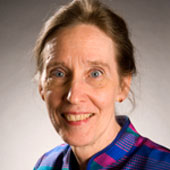 Director, South Asia Program, Center for Strategic and International Studies
Ambassador Teresita Schaffer came to CSIS in August 1998 after a 30-year career in the U.S. Foreign Service. She devoted most of her career to international economic issues and to South Asia, on which she was one of the State Department's principal experts.
From 1989 to 1992, she served as deputy assistant secretary of state for South Asia, at that time the senior South Asia position in the department; from 1992 to 1995, she was the U.S. ambassador to Sri Lanka; and from 1995 to 1997, she served as director of the Foreign Service Institute.
Her earlier posts included Tel Aviv, Islamabad, New Delhi, and Dhaka, as well as a tour as director of the Office of International Trade in the State Department. She spent a year as a consultant on business issues relating to South Asia after retiring from the Foreign Service.
Her publications include "Sri Lanka: Lessons from the 1995 Negotiations," in Creating Peace in Sri Lanka (Brookings, 1998); two studies on women in Bangladesh; and "Kashmir: Fifty Years of Running in Place," in Grasping the Nettle (USIP, 2004). Her CSIS publications include Kashmir: The Economics of Peace Building (2005), Pakistan's Future and U.S. Policy Options (2004), Rising India and U.S. Policy Options in Asia (2002), and several reports on the HIV/AIDS epidemic in India.
Schaffer has taught at Georgetown University and American University. She speaks French, Swedish, German, Italian, Hebrew, Hindi, and Urdu, and has studied Bangla and Sinhala.