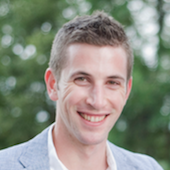 Research Fellow, Oxford University
Thomas Hale is a postdoctoral research fellow at the Blavatnik School of Government, Oxford University. His research examines how political institutions evolve (or not) to face the challenges raised by globalization and interdependence, with a particular emphasis on environmental and economic issues.
Mr. Hale holds a Ph.D. in politics from Princeton University, a master's degree in global politics from the London School of Economics and a bachelor's degree in public policy from Princeton's Woodrow Wilson School. He has studied and worked in Argentina, China and Europe and currently lives in London.